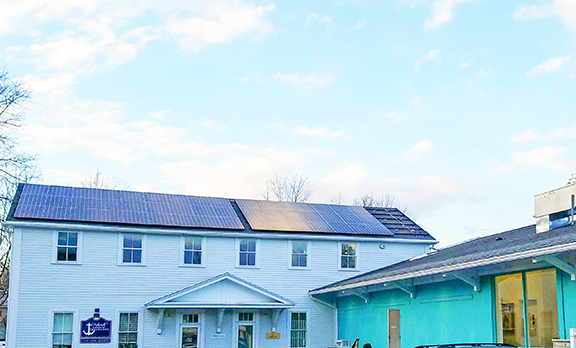 Since the beginning our goal has been to bring healthful refreshment and goodness to our customers, through organic ingredients and food and drink made on-site. We can now say that with every bite or sip we are bringing you the healthy benefits of the sun, whether you're enjoying lunch or a cup of tea or coffee.
Since February of 2017 we have stepped up our sustainable practices by offsetting a portion of our electrical usage with solar panels. We worked with Brentwood, NH-based ReVision Energy to install a 34.29 kilowatt grid-tied solar electric system.
When the sun is shining, the 114 solar panels on the roof of our café and roastery produce electricity that is either used in real-time on site, or fed back to the grid where it benefits our community (and earns us a credit). Each year, the system will generate roughly 41,838 kilowatt-hours (kWhs) of electricity, offsetting the equivalent of driving over 76,315 miles in a gas-powered car.
To see what our system is producing today, and across its lifetime, click here: https://enjoy.solar/White_Heron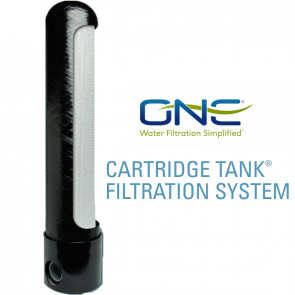 Did you know that White Heron also filters 100% of our water that is used for tea, chai, coffee, espresso and drinking water?
Why? Because we love ya! Click here to read more about our water filtration system!